21/01/2021
GB7IV DUPLEXERS GB7SU DMR
After around five years of trying to get a set of working duplexers for GB7IV, a brand new set has been successfully obtained privately.
This gives us the desired opportunity to run a digital repeater on VHF. Once our engineers can get access to the repeater site, due to COVID restrictions, We will take one of the spare FM GB3SH repeaters and set it up as GB7IV on the GB7IV channel of R7:- 145.775MHz, and basically see if we can get two repeaters to function on one site without problems!
We will need your help with this experiment.
The experiment will use the aerials which we intend to use, as they are already fitted!
We Will of course let you know as to when We will run these tests, as those tests can only go on for a few hours at best, due to licensing, and We will want QSOs to go through both the repeaters at the same time!
You will not need special equipment, for these tests, just a FM transceiver on either the usual GB3SH channel, or a transceiver on 145.775MHz FM, the old GB3PC channel with CTCSS on 71.9 Hz. on transmit.

GB7IV will have CWID with the callsign GB7IV for legal reasons, and your interest, as normally of course GB7 callsigns are only assigned to the digital service. If you would like to help with the purchase of these filters please contact: GB3SHSU@gmail.com on info on how to help with this privately funded project.

GB7SU
In addition We are pleased to announce that Richard G4WFR, the keeper of GB7SU and his digital DMR repeater station, which was close to Southampton docks, has joined the SHRG with his repeater:- GB7SU which is currently in West Southampton. The opportunity will be taken, to test to find out how we can successfully run the DMR repeater on our site! Once again We have the capacity aerial wise, and duplexer / filter wise, to run GB7SU from our repeater site hopefully, without interference with a much improved coverage for the DMR users.

We will on our link pages put information on how you too can get operational on DMR, the kit to use, where to get equipment from, and to avoid how to get the radio programmed,and how to obtain the needed "Digital ID" for which a pdf of your Amateur licence is required

In the meantime keep a watch on this site for more information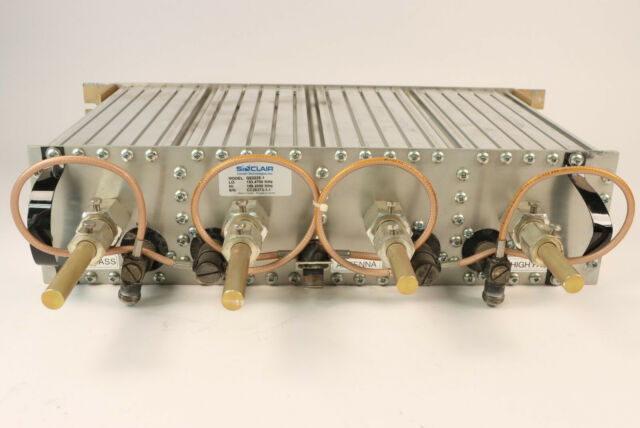 20/01/2021
SOUTHAMPTON AMATEUR RADIO CLUB & REPEATER GROUP CLUB NIGHTS ON ZOOM
Since the Covid outbreak the Southampton ARC holds now a regular get together on Wednesday Evenings at 19:30 on Zoom Meeting.

Very informal chat at times has gone on to almost midnight. But you can come and go as you please. You can hear about the latest repeater news GB3SH, GB3SU, GB7MT & GB7IV
Topics range from projects sharing of information, to subject not radio related but a good chat always!!

Everyone is welcome from Licence to SWL and those interested to take on the courses to become licenced.

Feel free to join us at anytime on a Wednesday evening, You dont have to be in Southampton some of our regular visitors log in from all over UK.... Maybe overseas soon?
For the Zoom access code e-mail Andy G4MYS at GB3SHSU@gmail.com
16/01/2021
BROADCASTIFY
We are pleased to announce that our GB3SU & GB7MT Broadcastify links are back on and connected up. The GB3SU link has been back on for around 6 days.
They were moved due the pending loss of the needed internet connection at their previous location. The new location is in a high signal area, hopefully this will improve the recovered audio especially on GB3SU, and reduce the QRM on 70cM.

Changes will be made to the aerials used over the next few days, which may interrupt the service for a while esp on GB3SU. Reports are welcome, esp on audio quality which we know is not BBC radio 4 quality to: GB3SHSU@gmail.com

30/12/2020
WEATHER STATION & CAMERA

Update: An engineer is on the way today to fix problem in West Southampton

We have lost our Video camera and Weather feed thanks to a fault on internet provider network which occurred at 1101AM on Monday 28th of December, which affected the Millbrook, Maybush and Shirley areas of Southampton.
While the fault in the network has been cleared, it has the effect of this has knocked out our connection to the internet. This fault is a variation on a theme on around 50% of the reason's as to why we lose connection, some of the faults are to do with the linking equipment, all of this as such is is all out of our control. Due to the COVID restrictions We can't go to our site to make our standby alternative arrangements work - frustratingly.

Unfortunately as this is late December, and many are on leave, We seem to have little hope of any any improvement and a return to service of the weather station or a viewable camera until Monday the 4th or later on in the week. However We are pleased to say our internet free link to GB7PO works fine, and this is the reason why we dont use the internet for this link!